Project Highlight: Compressor Platform Pipe Rack
Locke Solutions recently manufactured the concrete column and beam structure for two compressor station platforms for a polyethylene expansion project for Total Petrochemicals near Houston, TX.  The total project consisted of 42 columns and 120 beams with individual sections weighing as much as 53,000 lbs.  Locke's design team worked hand-in-hand with the contractor, Bo-Mac Contractors, and the engineering group with McDermott/CB&I to convert the original cast-in-place design to a precast construction method.  The goal was to drastically improve the schedule duration of the installation and to provide a safe working environment to manufacture this concrete frame with the tightest of tolerances.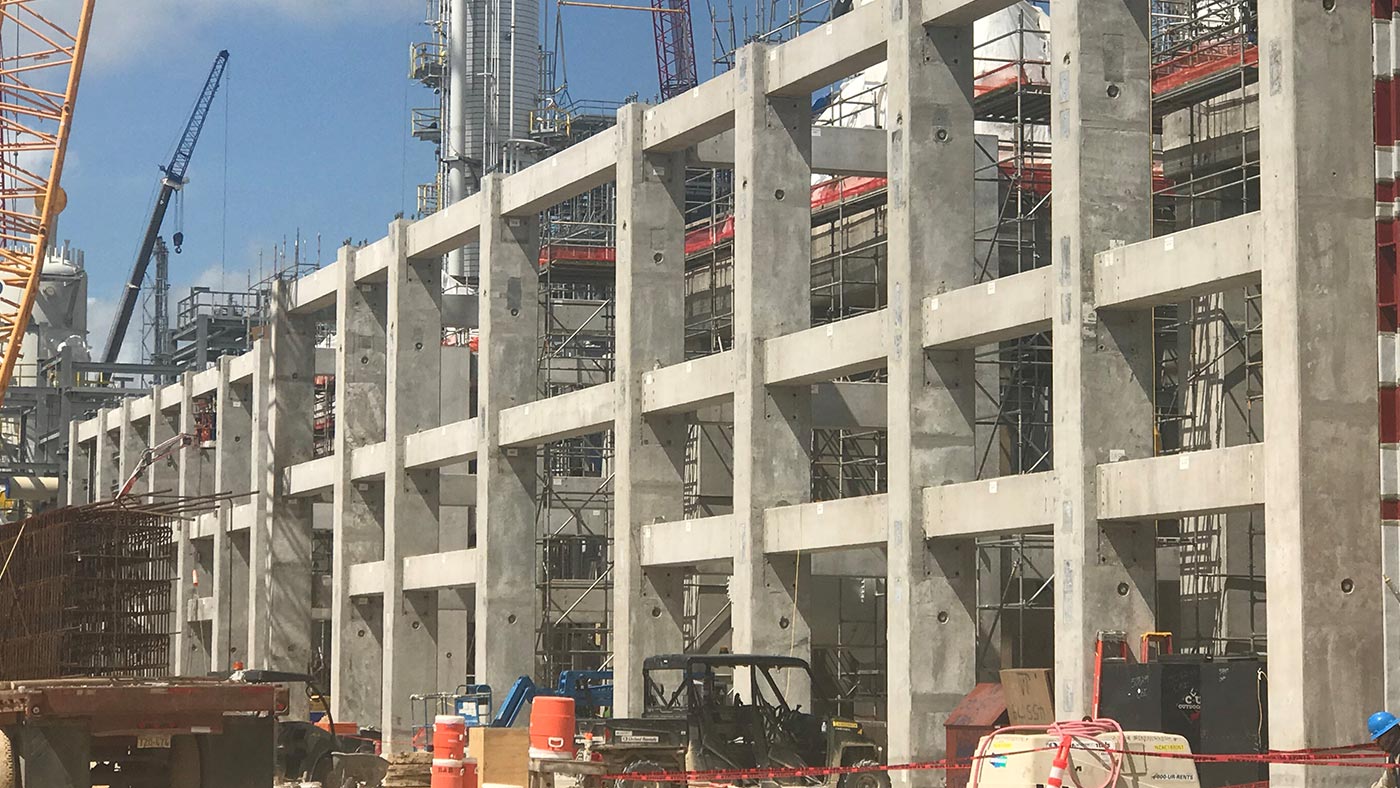 Locke's design team developed hundreds of drawings to detail each individual column and beam and show the unique placement of embed plates, anchor bolts, lifting anchors, steel reinforcement locations, and diagrams for lifting and installation.
The concept of prefabricated products has continued to gain favor as contractors and engineering firms are trying to find more efficient and quality methods of construction.  Not only concrete, but other materials have seen success with prefabrication methods including steel, piping, and electronic components…all benefiting from the advantages of offsite fabrication in controlled environments prior to being installed on the job site.
One of the benefits of fabricating these elements in advance is the ability to stage products and plan for delivery and installation when weather conditions are favorable.
The result is a structure built within a factory-controlled environment with zero safety incidents and laser tight tolerances, all contributing to shorter installation time and less risk of weather delays.